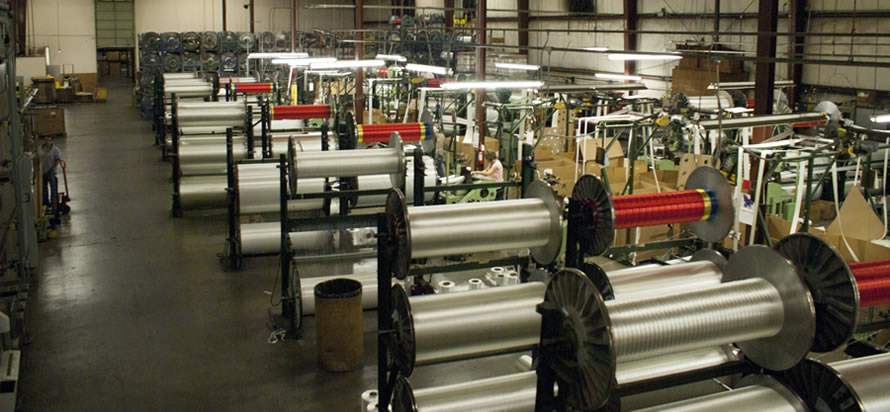 Our Company - American Webbing and Fittings, Inc.
Founded in 1981 is an acknowledged leader in the sling and tie down webbing industry. All of our products are manufactured in Winston-Salem, NC from yarns made in the U.S. The webbings produced are woven on high speed needle looms of the highest tenacity industrial grade nylon and polyester fibers
With an extremely experienced sales force and production staff, American Webbing guarantees a a quality product. Whether a standard cataloged item or a custom design - rest assured it will be handled the right way ... The American Way!